Careers With Us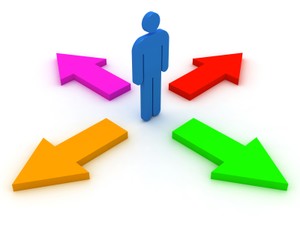 We are currently seeking Channel Partners for Singapore, Australia, UK and US.
You should have a keen probing ability that helps you examine fundamental genesis of issues. Besides, you ought to be a bundle of energy who loves out-of-the-box thinking. A relationships' nurturing temperament is a plus.
Please send cover letter, resume, and compensation requirements to:
samantha@remorphing.com
We also welcome research inclined individuals and bodies to partner with us for various projects. We even sponsor/ fund such initiatives.
The very senior professionals may mark a copy in strict confidence to:
director.learning@remorphing.com
Hot Vacancies currently are:
- a Senior Manager HR 6-10 years experience. CTC range 6-11 lacs INR p.a.
- an Assitant Manager HR 2-5 years experience. CTC range 3-5 lacs INR p.a.
- Content creators with good writing/ conception abilities; good at handling Coffee Table book projects.
:
Welcome to the exciting world of Remorphing – a world where you breathe free, reap tremendous learning and interact with the finest brains. Remorphing is premia knowledge-focused syndication of 400+ of the best of global industry practitioners and ivy-league academia – corporate honchos, management thinkers, economists, trainers, speakers, writers, technologists, even physicists and social scientists. This syndication drives feed to progressive corporate and societal firms, bodies and national/state governments, across a multitude of services – Management Consulting, Training, Digital Marketing, Branding, Executive Search, HR Outsourcing, Events-Sponsorships, Corporate Legal Guidance, Venture Funding & Industry Reports.
It has bluechip firms and MNCs as clients – so it is an MNC in sophistication of processes itself. It handholds numerous MSME entities, according them strategic support and holding cross-equity in them, in turn synergistically leveraging-cum-sharing their resources and infrastructure.
The organization is architectured on a Hub & Spokes model, with corporate functions flowing from the Hub; whilst independent clearly defined profit centers are situated as any of the spokes. This ambience requires you to be a person with great degree of self-ownership on time and productivity and quite independent goal-setting – as we DO NOT believe in micromanaging – we encourage work from home. The work culture focuses on authentic genuine professional approach to work – no frills & politicking tolerated – only DEEP collaborative involvement with the best of practices & ideas.
? Compensation Scale, if you are found to have all THREE of good oral, written & presentation skills, a diverse & extensive readings' interest, and very sound conceptual clarity: INR 35,000 per month stipend
? Post 4-6 months of probation, the CTC would be upgraded to INR 7-10 lacs p.a.
Learning and mentoring opportunities are huge. So are incentives (even 100%+ of salary). Growth is quick; teams are placed under you at the earliest signs of maturity in forming-leading them.
Full-time Roles for Entry Level Applicants:
a) Business Development – An outgoing relationship building temperament, with NO FEAR/ AWE in accessing and cultivating CEOs/ Senior VPs of blue chip companies, alongwith maintaining your own blog on the basis of extensive intelligent business readings. esp. for MBA/ Engineering/ Law/ Masters students. You take multitude of our services to the potential/ existing clientele. At Delhi NCR/ Mumbai/ Bengaluroo/ Kolkata.
b) Content Creation/ Training – Content for Training programs on lines of Leadership/ Innovation/ Strategy/ India Entry Programs et al for HR-Marketing-MassCom OR content in shape of industry analyses reports in print/ online formats for MBA-Finance/ Lawyers. You need to be great on written expression/ Design capabilities with wide general awareness and conceptual clarity. At Delhi NCR.
c) Talent Search – High extraversion backed with industry analysis and people movement tracking ability via regular scan of business media/ literature. This is an Executive Search RECRUITMENT role. esp. for MBA HR/ Engineering/ BBA students. At Delhi NCR, Hyderabad, Pune.
d) At Hub – Corporate Functions – Corporate function roles like Overall Operations Coordination & Organization Development/ Generalist HR, Branding & New Offerings Development, Strategic Identification of Emergent Business Spaces, Innovating Business Models, Aligning with Governance Bodies, Alliances & Funding. Only for MBAs/ CAs/ ICWAs/ CFAs/ LLBs. At Delhi NCR.
Process: A 60 minute written aptitude test. Case based discussion. Personal Interview (1/ 2 rounds). Evaluation of student's reports, powerpoints and facebook-LinkedIN content. All specializations/ educational streams allowed.
We are an equal opportunity employer, not discriminating on class/ ethnicity. We prefer diversity.
INTERNSHIPS too are on offer. Stipend is also there – INR 10,000 for 10 weeks. Very good learning – only for hard working dedicated students. For Marketing/ HR/ Industry Analysis/ Software-internet projects.
ENTREPRENEURIAL INSTINCT? Do You Have It? We regularly scout campuses to identify individuals or team of 2-3 individuals who wish to start some entrepreneurial venture. We participate in equity, offer strategy steering and help raise further funds. The individual/ team is to share written brief of the business idea alongwith a powerpoint. We run an assessment and advise future course of action. You may have own investment or even NIL investment.
---